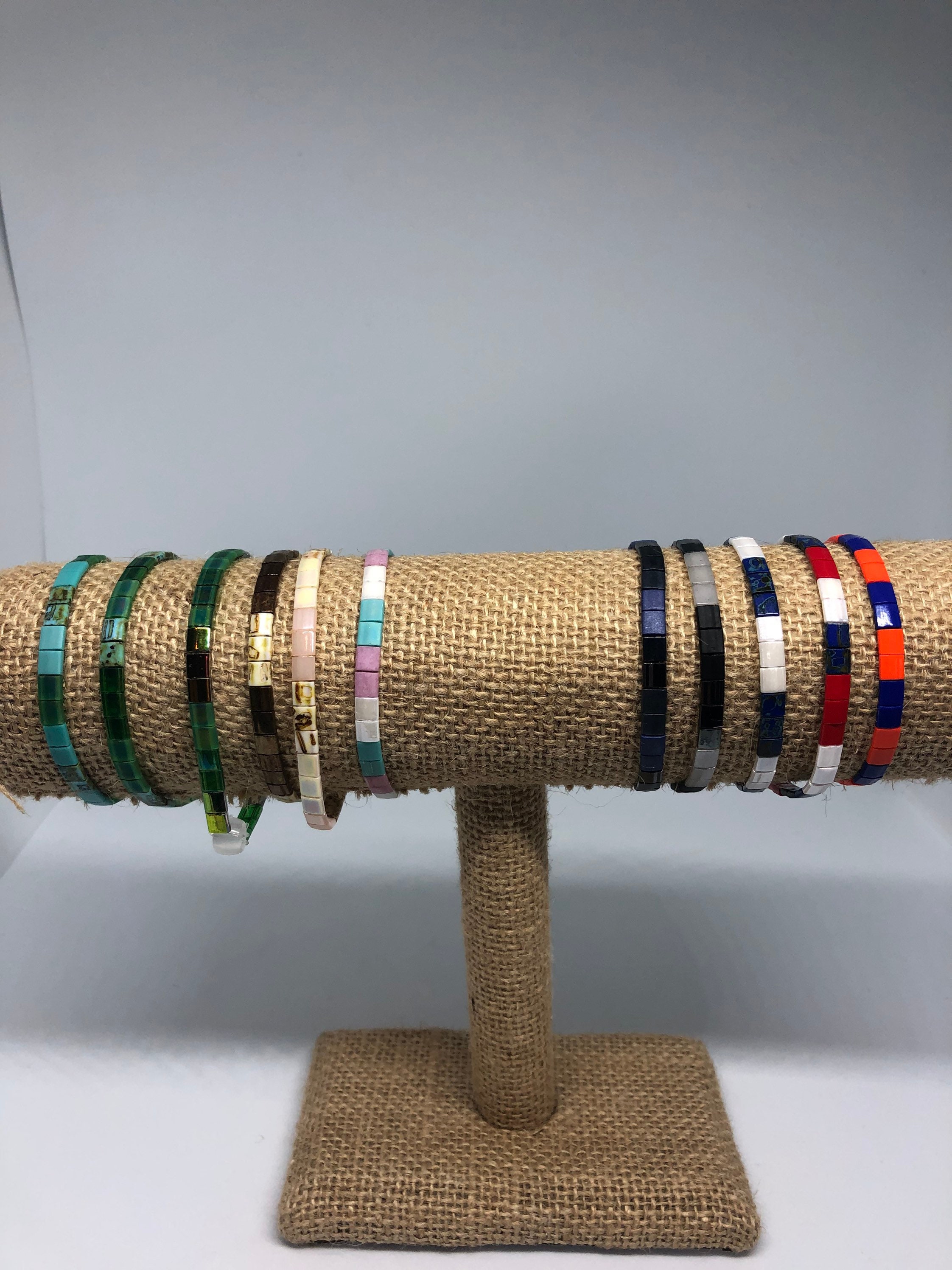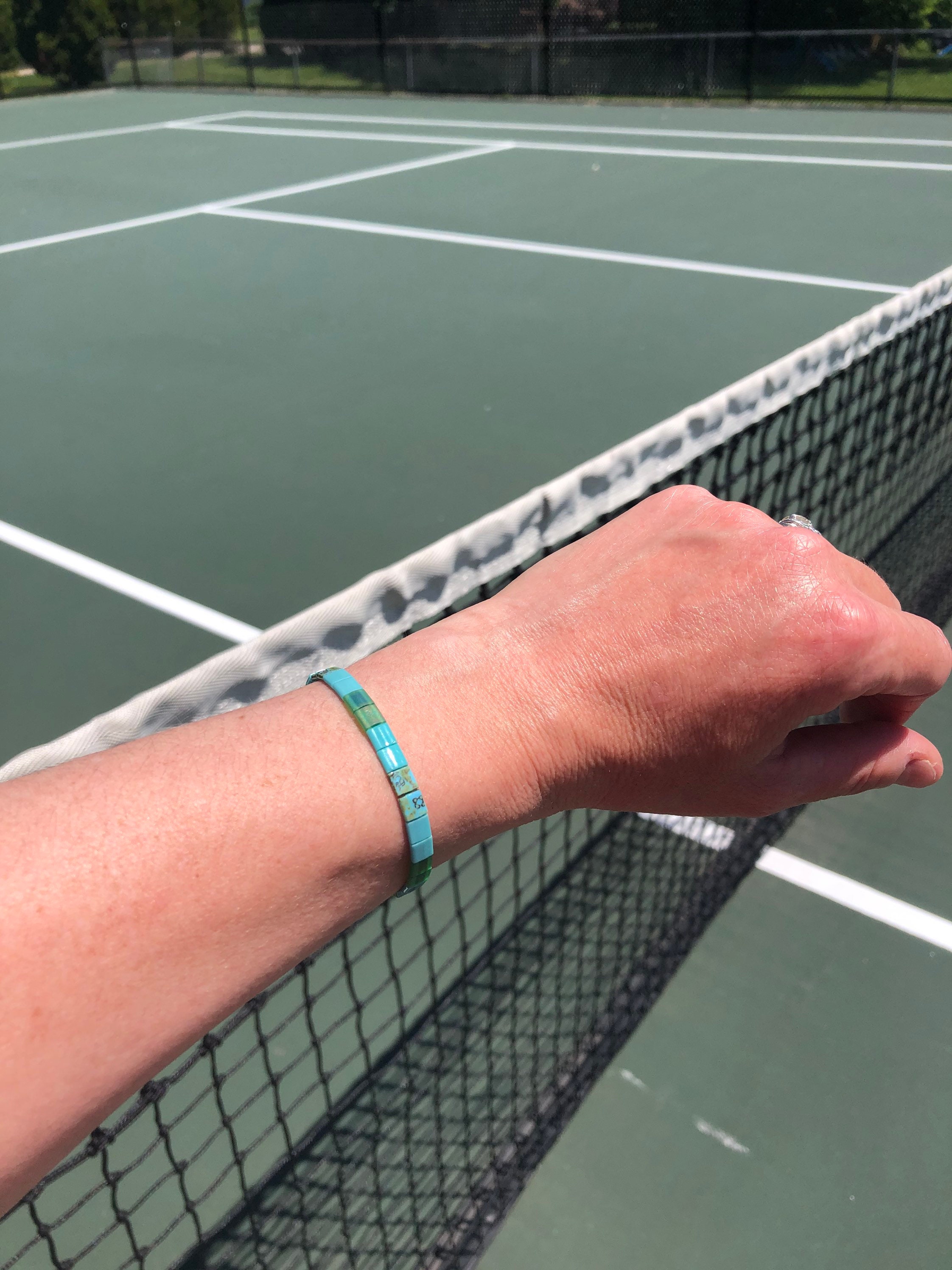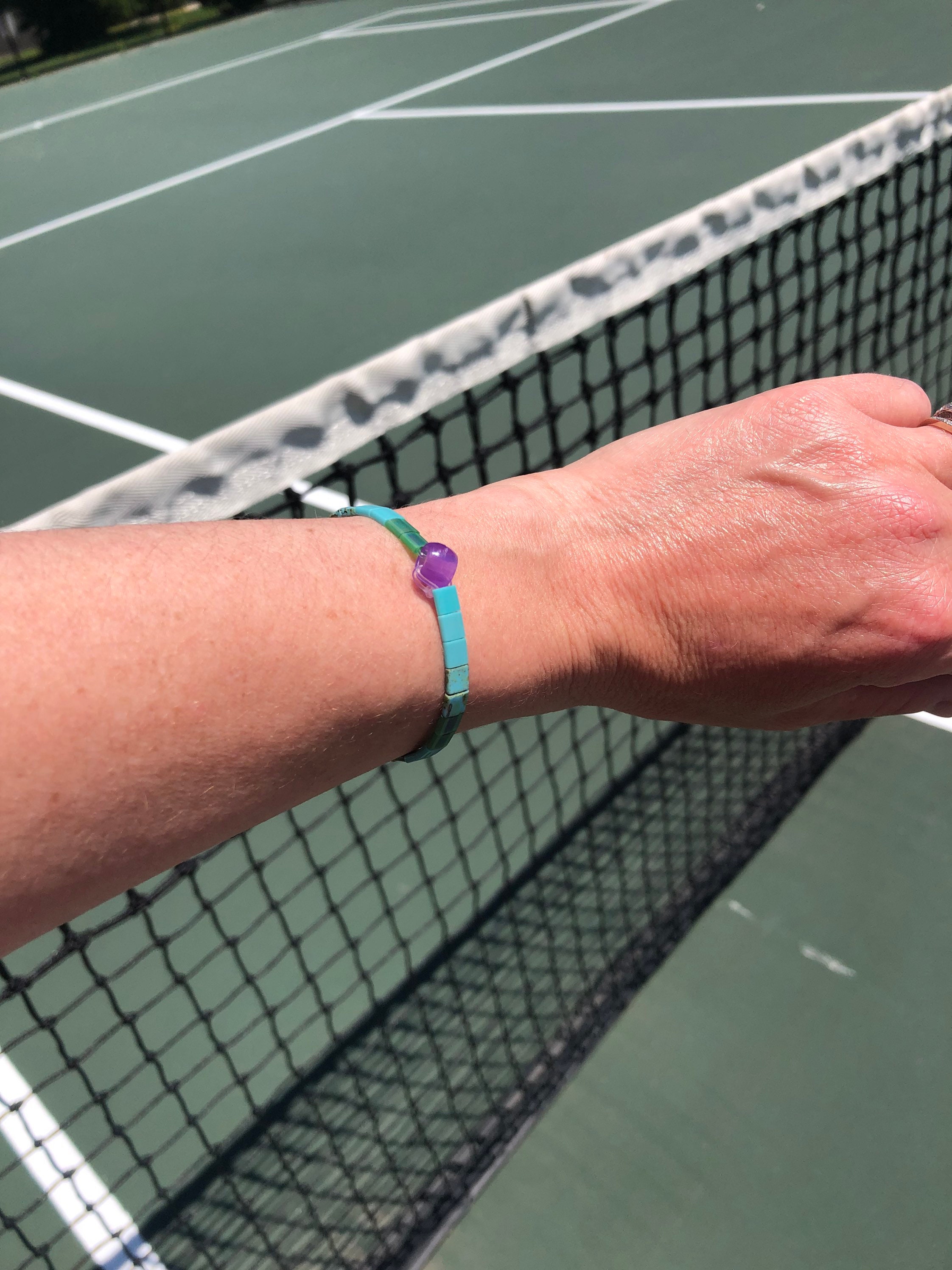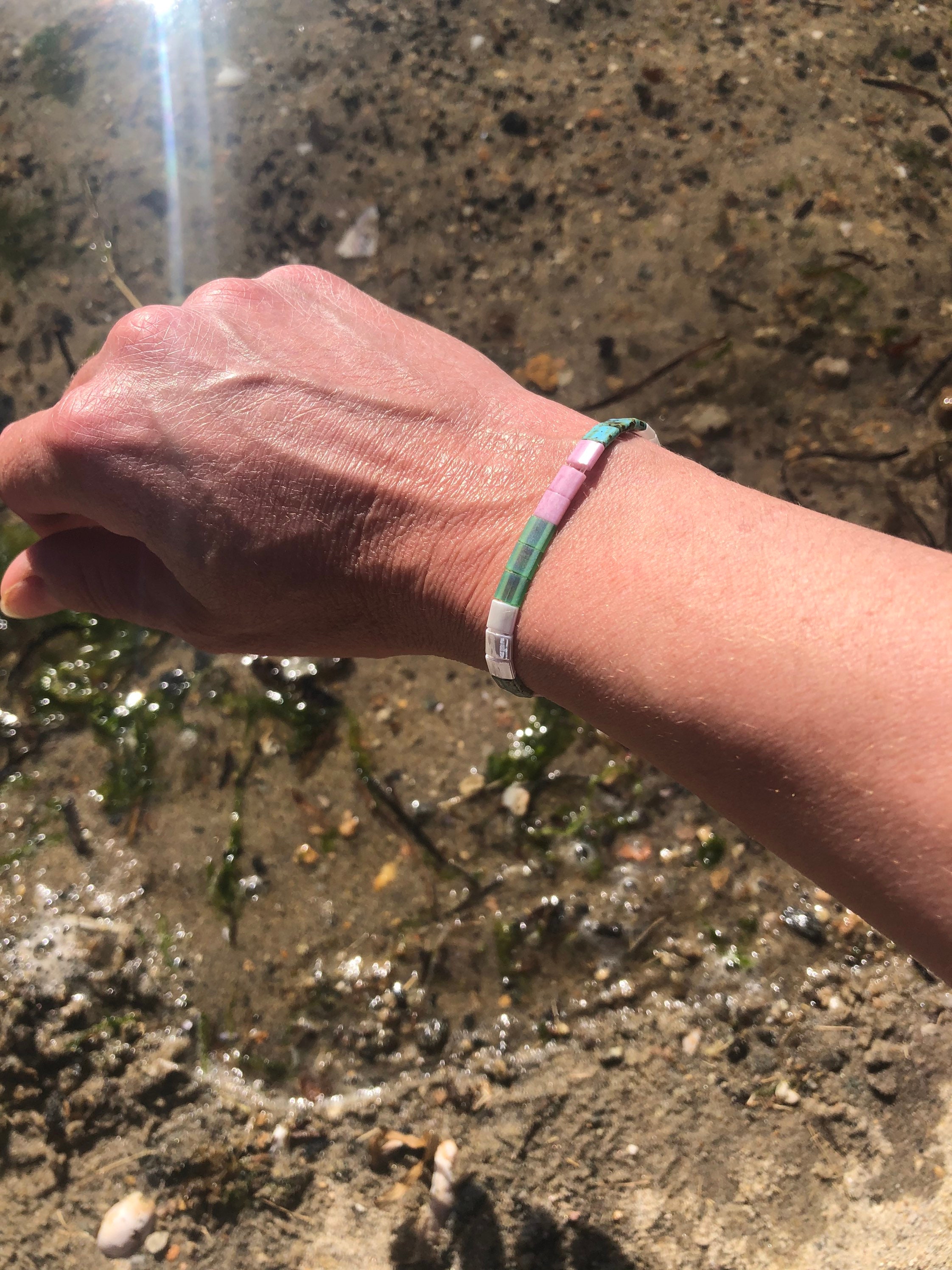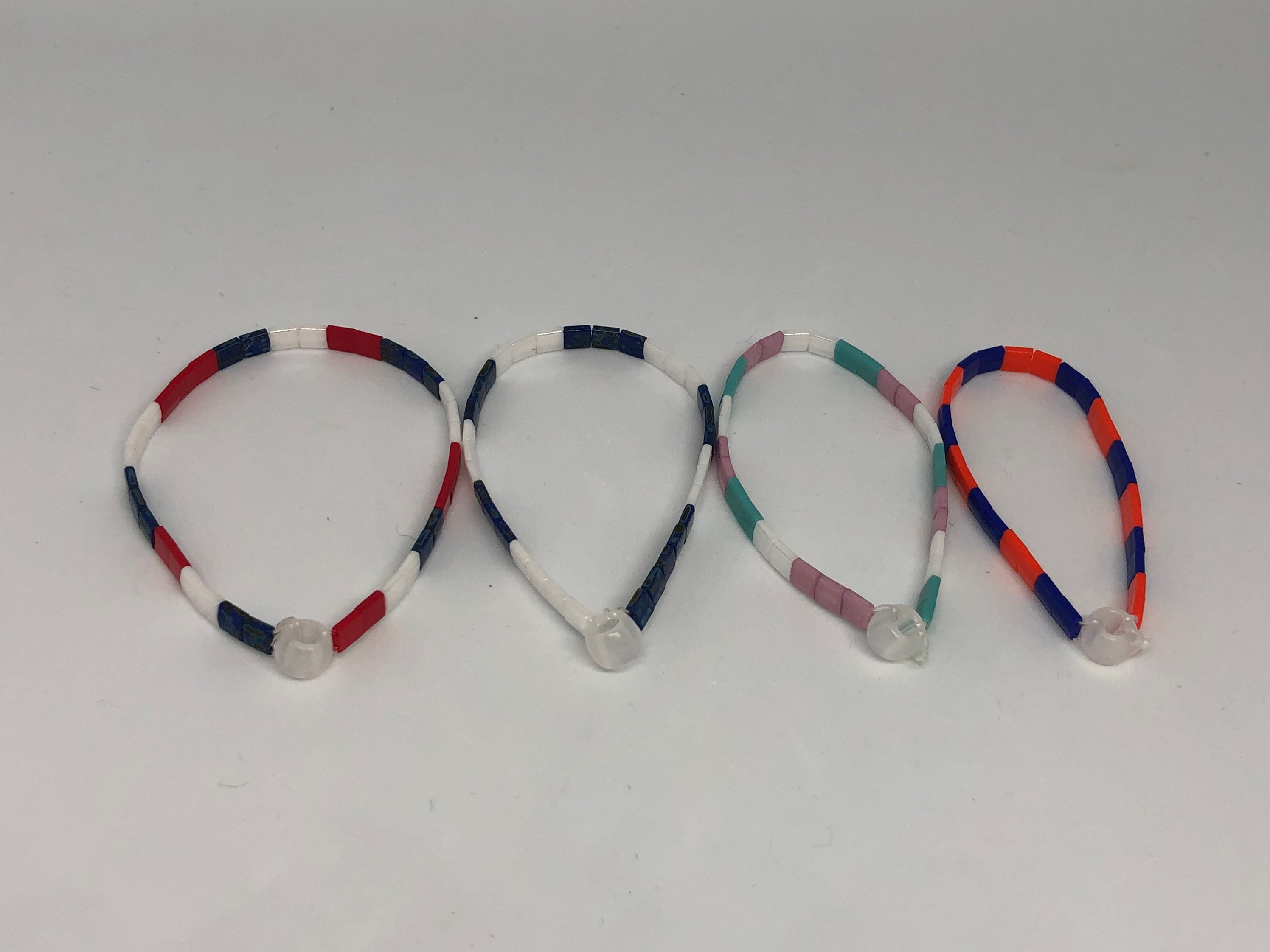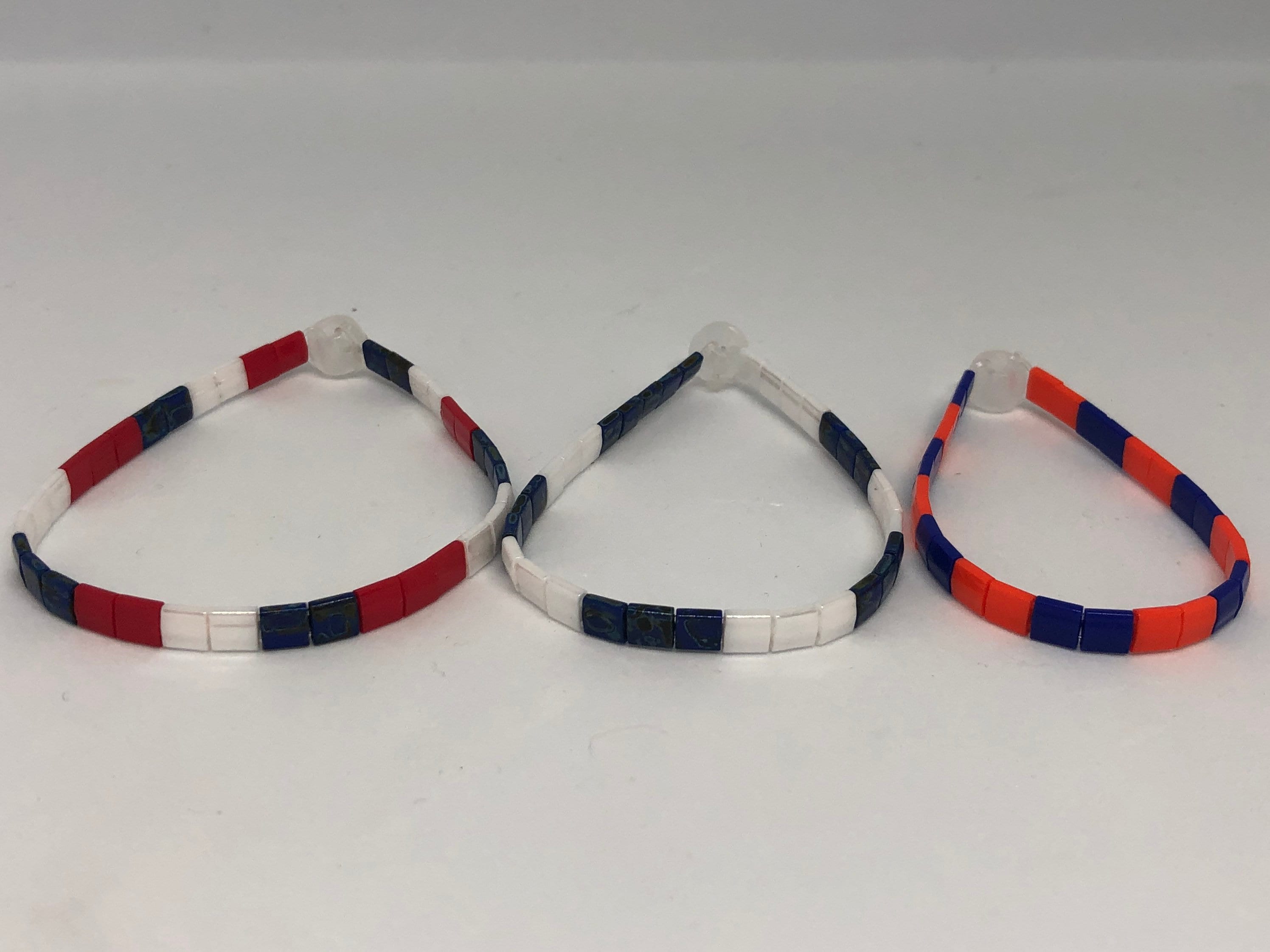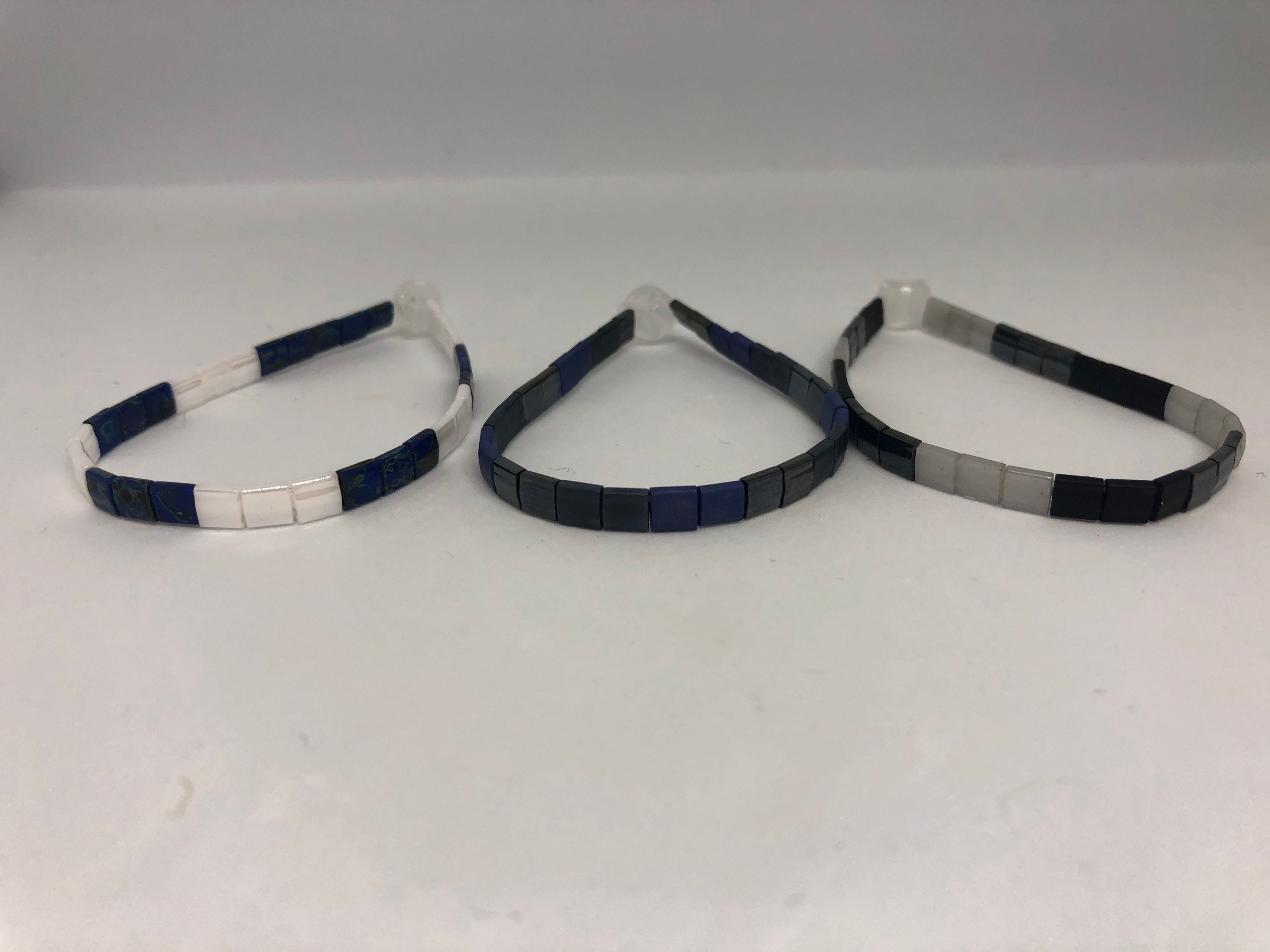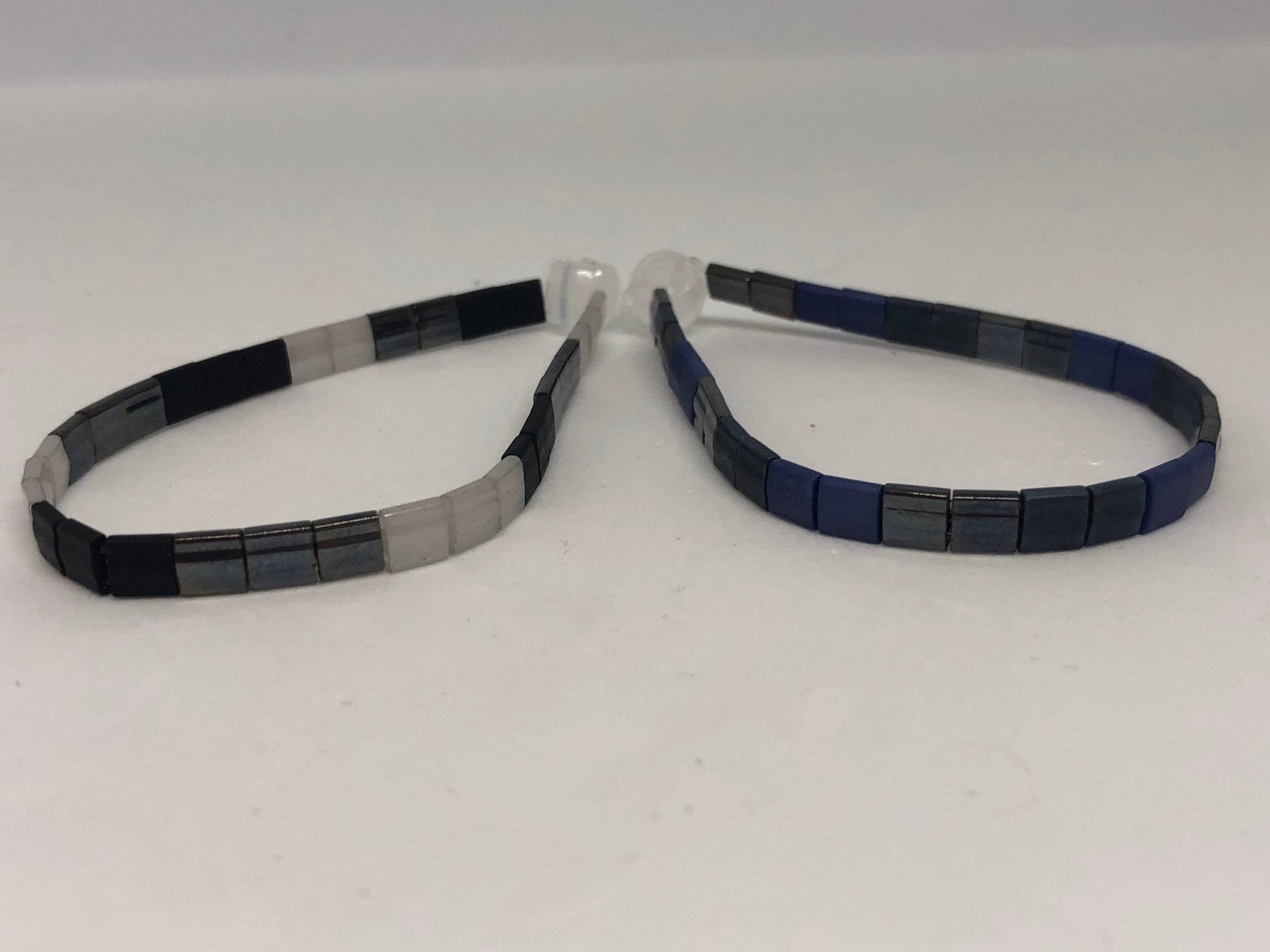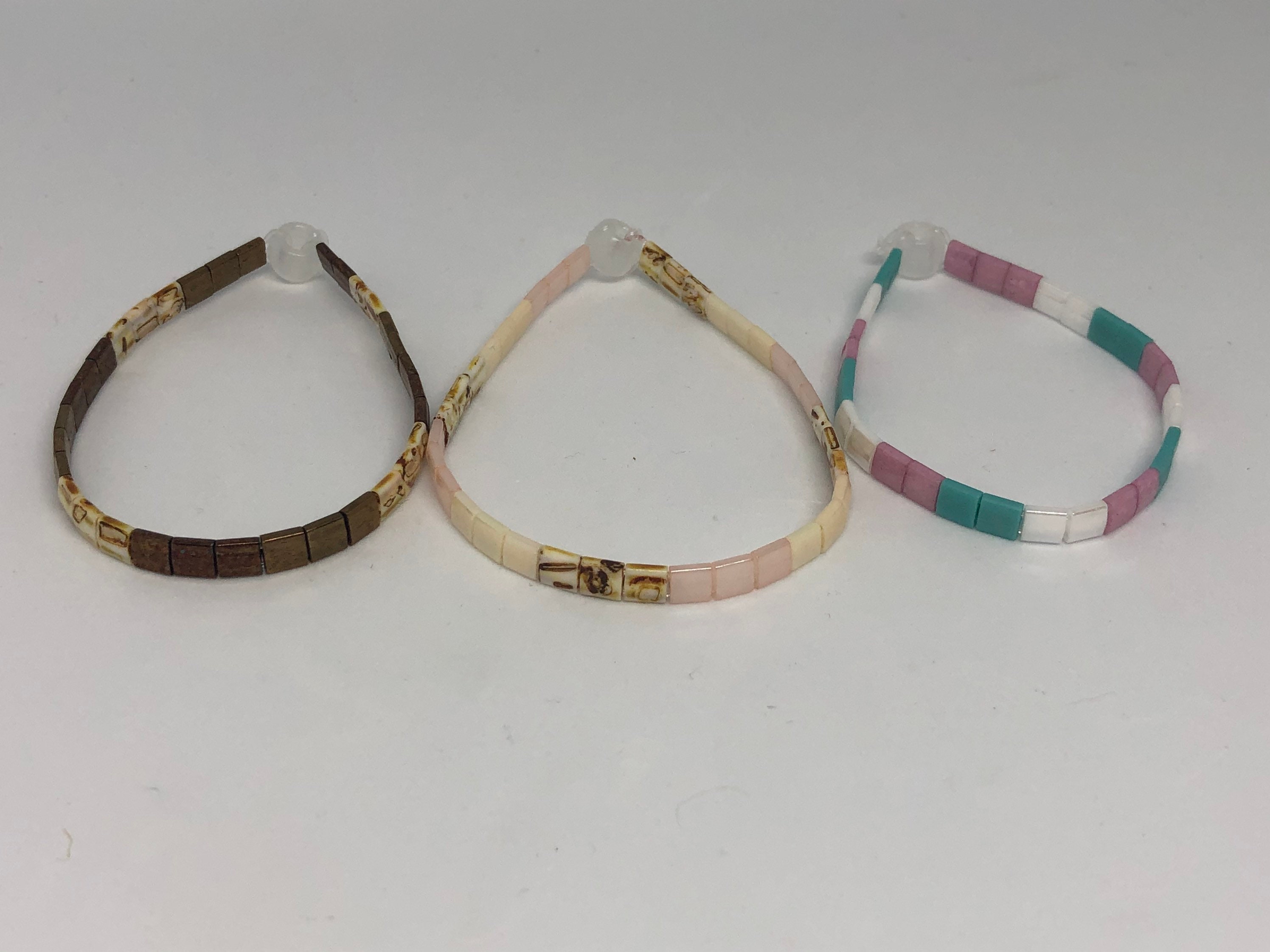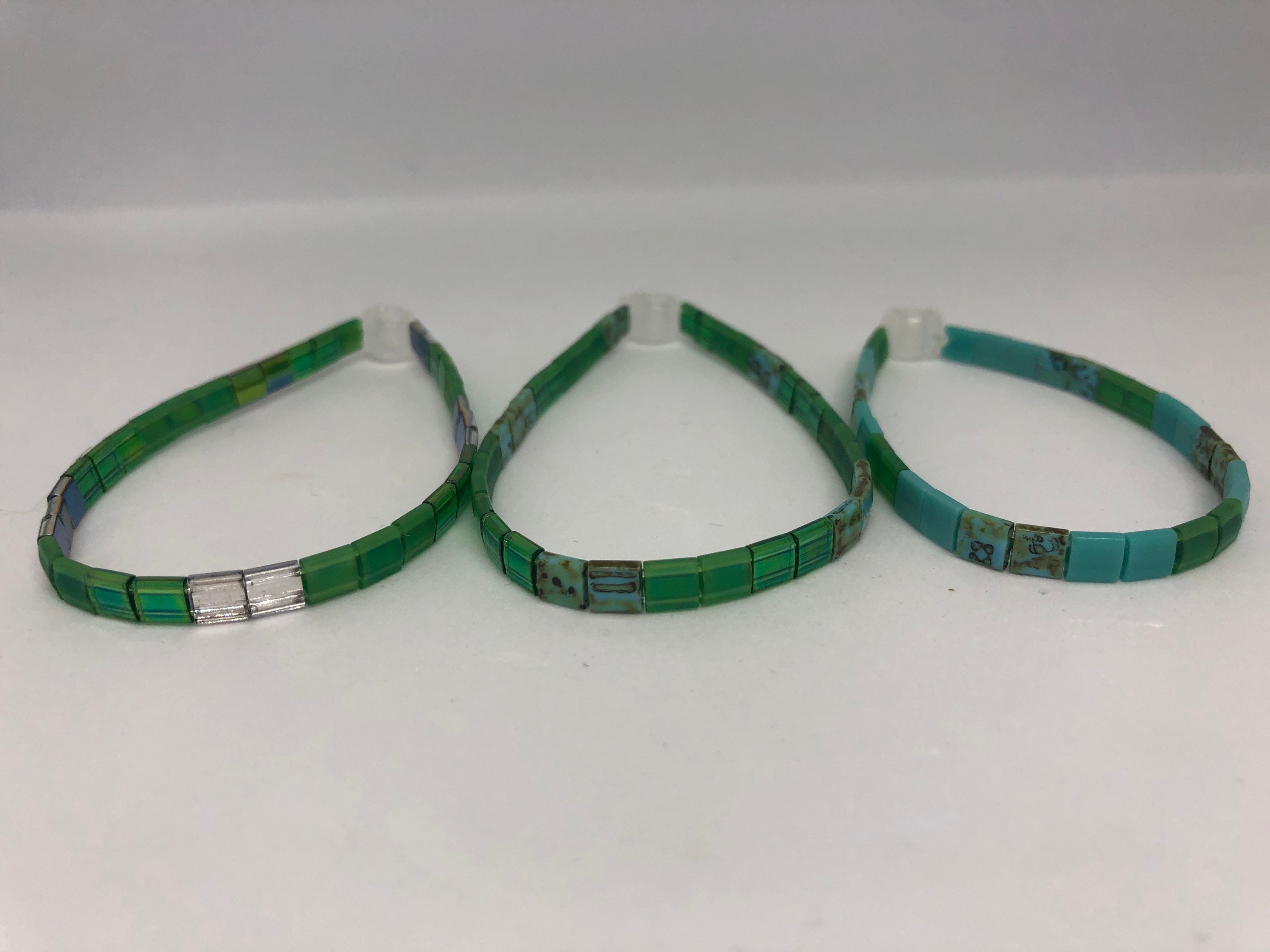 Who says that you can't accessorize and sweat at the same time? Not me! You can wear this bracelet to the beach, jogging, tennis, boating, basketball, happy hour or which ever activity you choose!

This durable and waterproof bracelet is constructed of flat, glass beads and a strong, nylon elastic to string it all together.

When ordering your bracelet, choose your size and your color.

The listed size is the inside circumference of the bracelet. The photos show a small bracelet on the model.

The color choice can either be a multi color or the listed colors. When choosing a multi color option, the bracelet will be made with multiple shades of the color you choose.

If you don't see a color choice you'd like, click on the "Choose My Own Colors" option and under the "Add To Cart" button, there is a link to "Ask a Question". If you click on that link you can send me your colors and I can approve them if they are in stock. I currently have every color except yellow in stock.

Thank you!