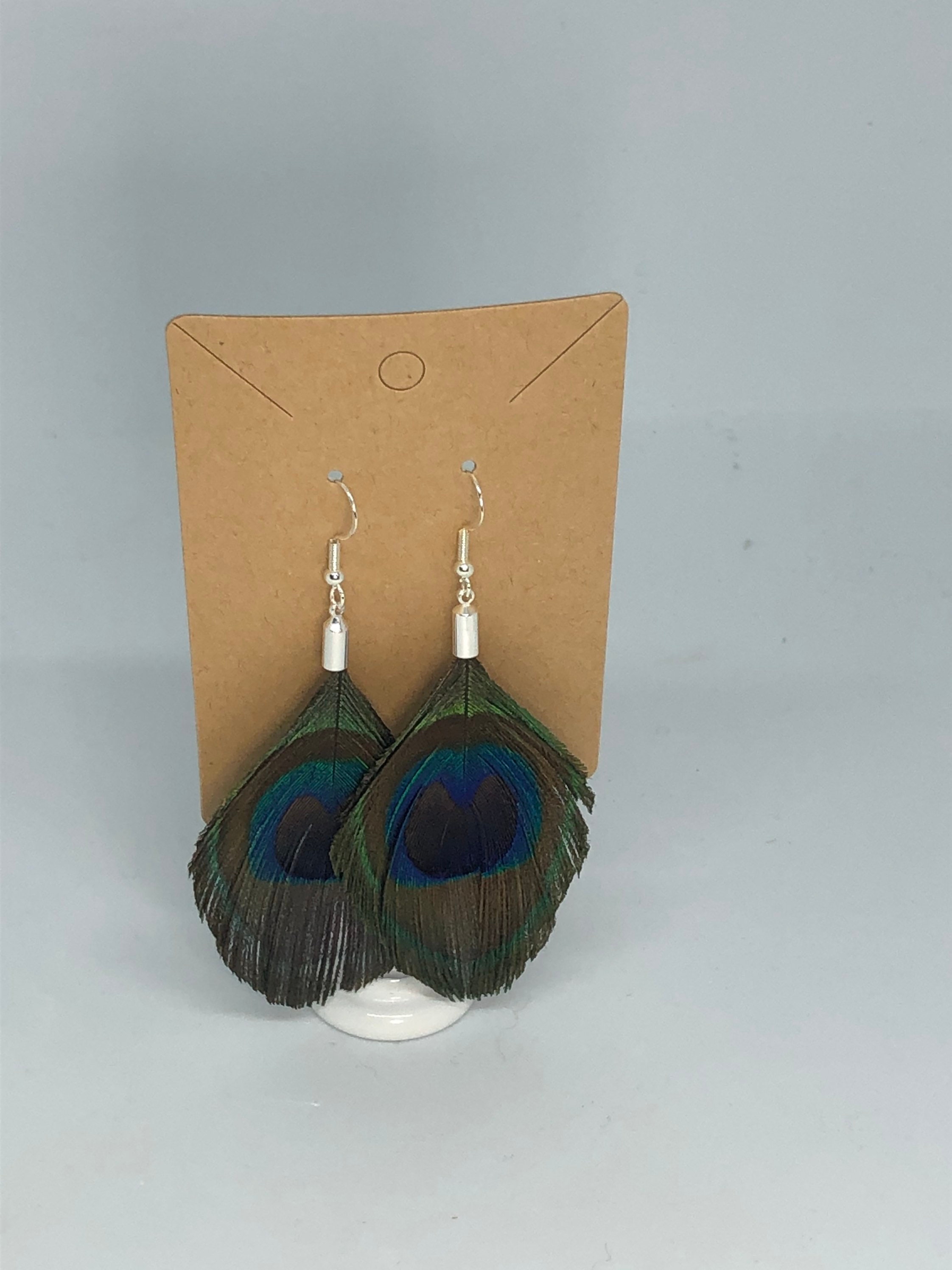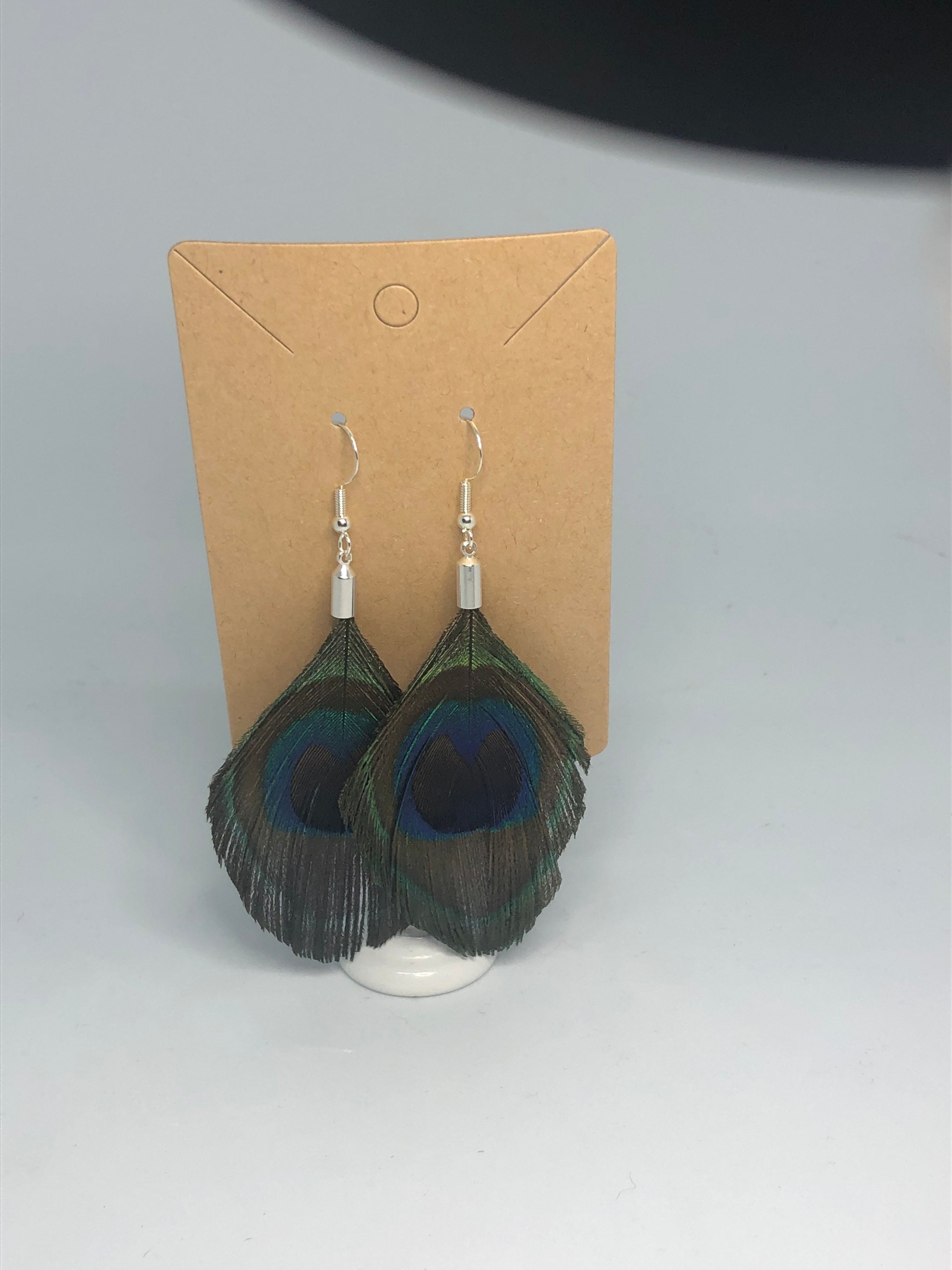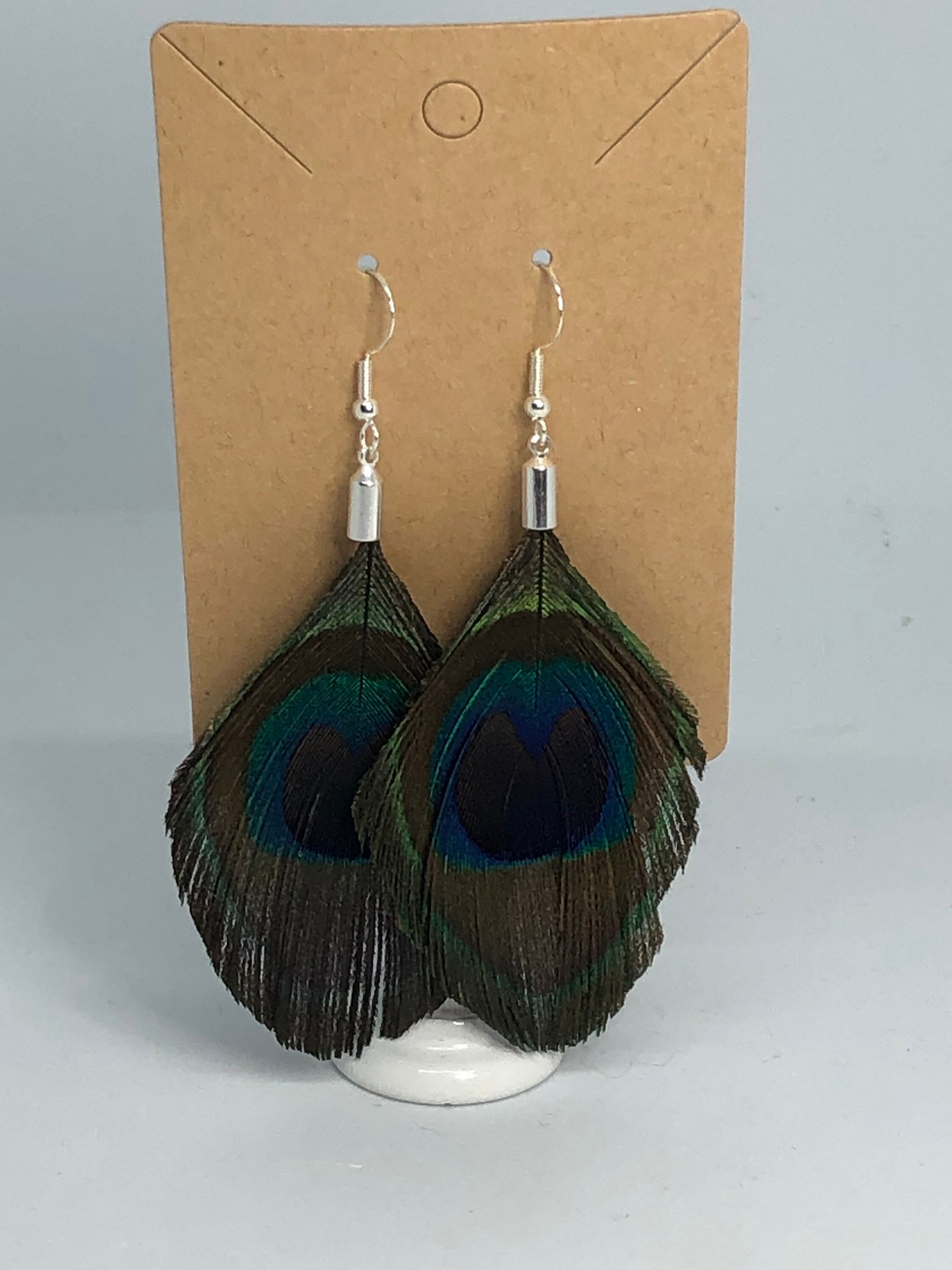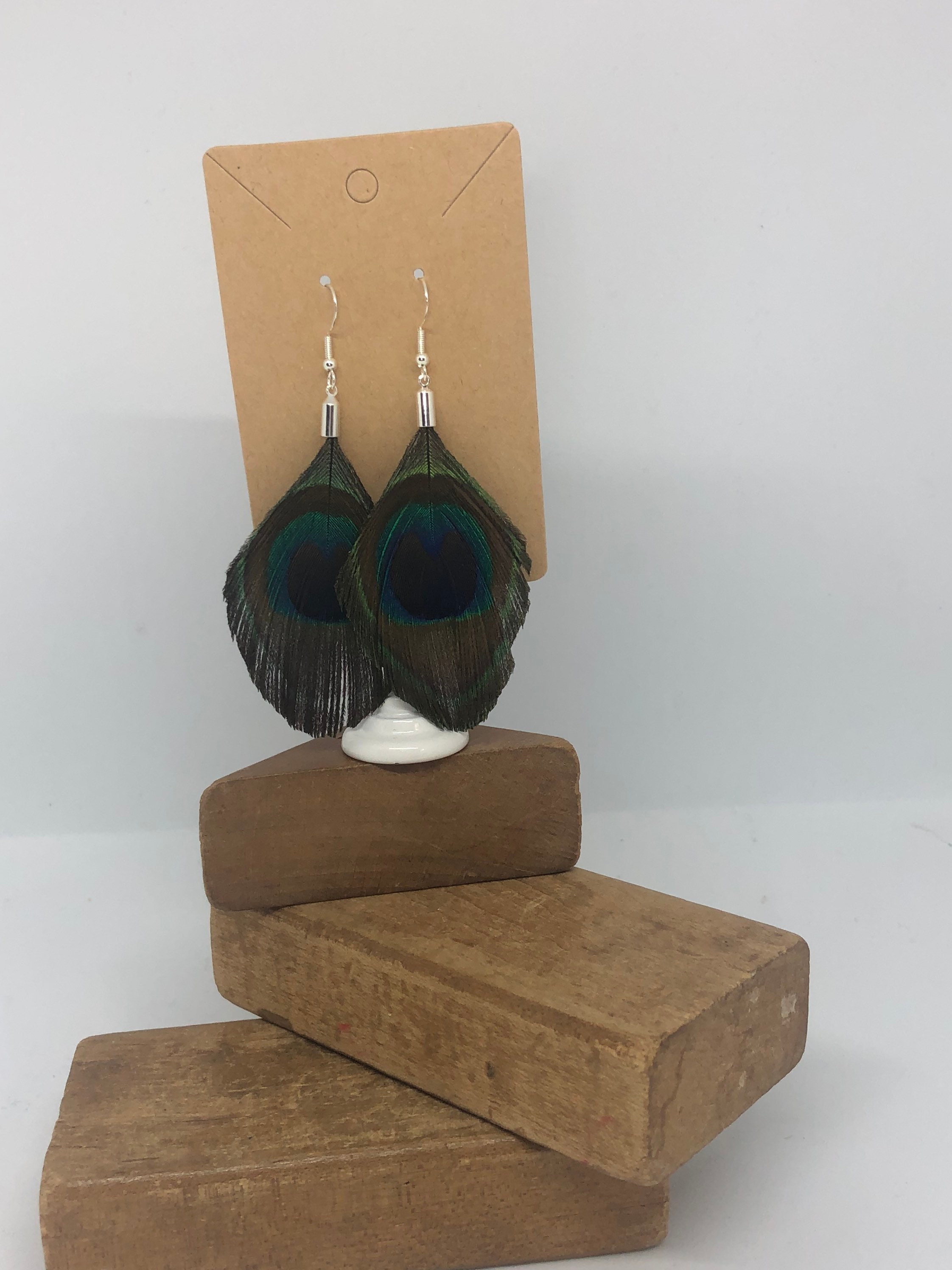 Natural and lightweight, these trimmed and tamed peacock feathers are a versatile accessory that you can wear in the day or night.

Approximately 3.5" in length from top of the earring wire to the bottom of the feather.

Each feather is hand picked and hand trimmed for special and unique look.