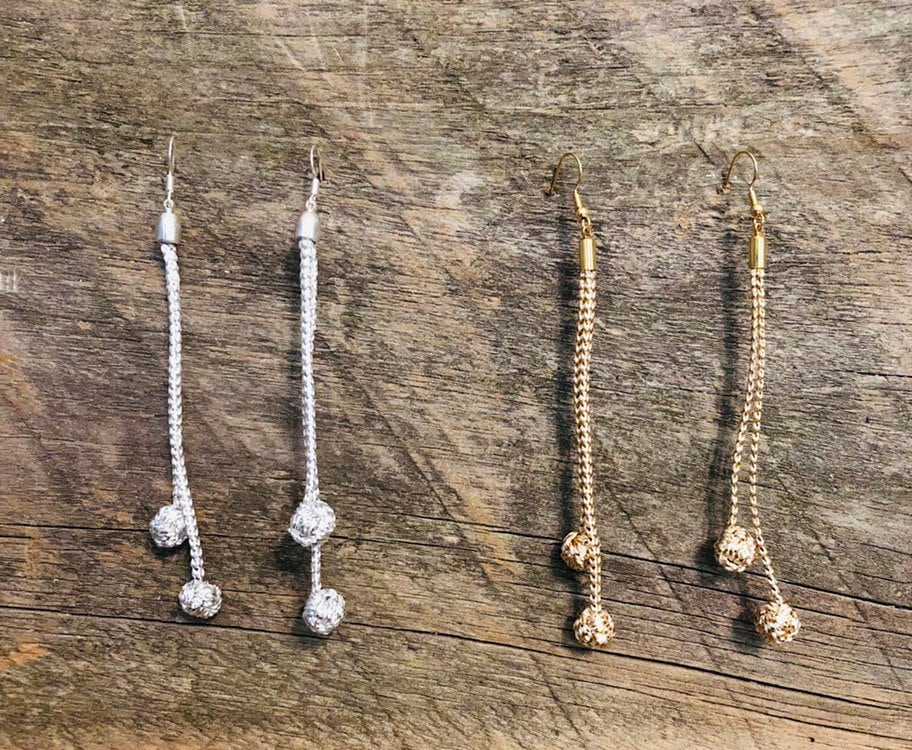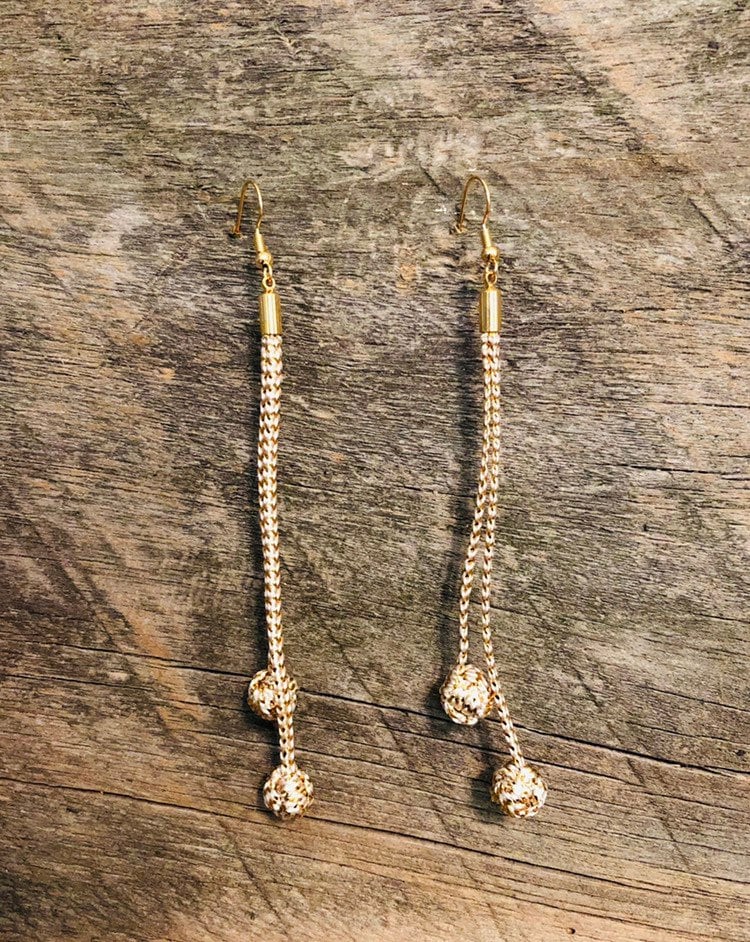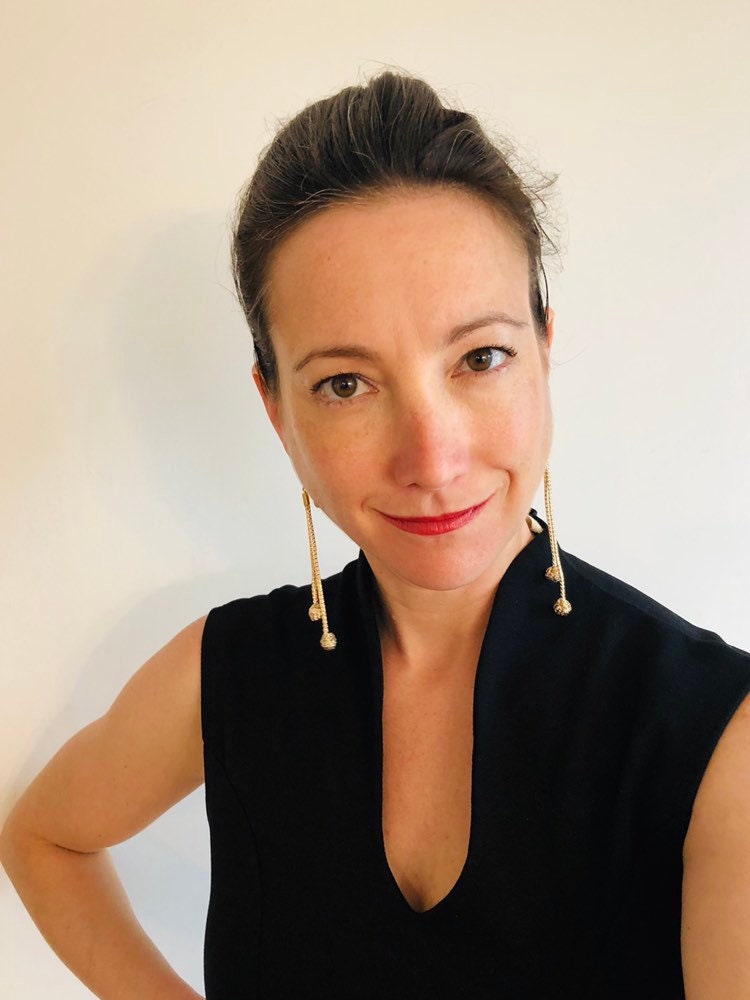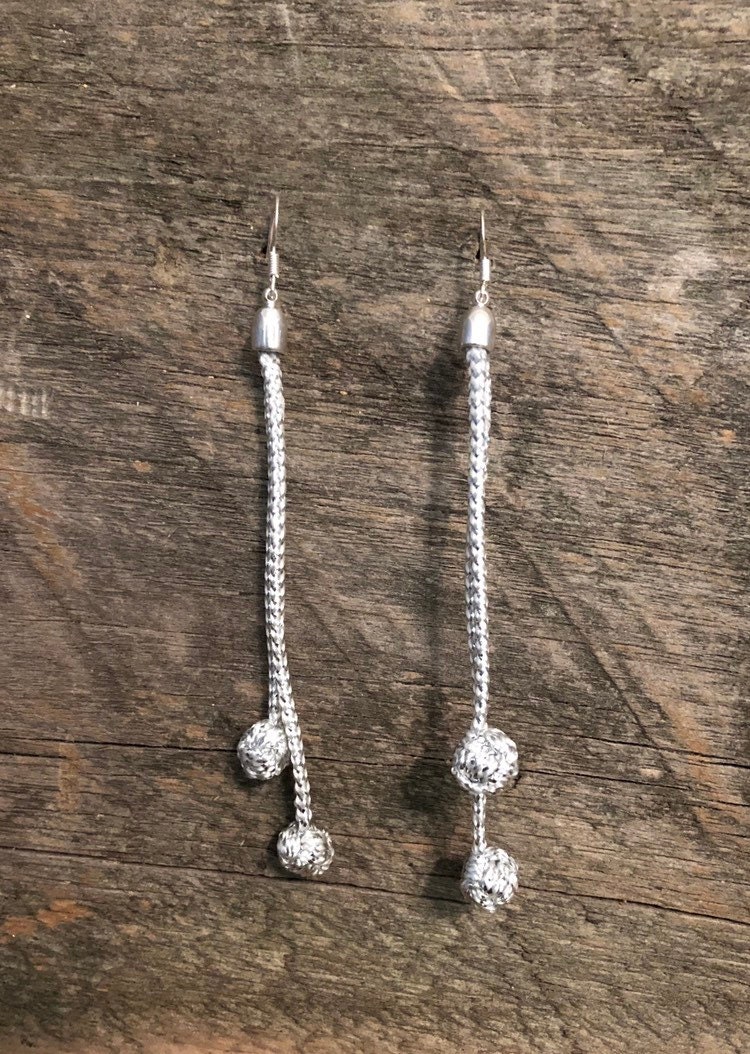 A lightweight pair of dangle earrings with a hand knotted monkey's fist at the bottom of each earring.

Made with a nylon rope and silver shimmer or a nylon rope and gold shimmer; these earrings are sure to turn heads.

Earrings are made with either silver plated or gold plated hardware with sterling silver ear wires or gold plated ear wires.

Gold ear wires can be upgraded to gold filled for $3.00/pair.