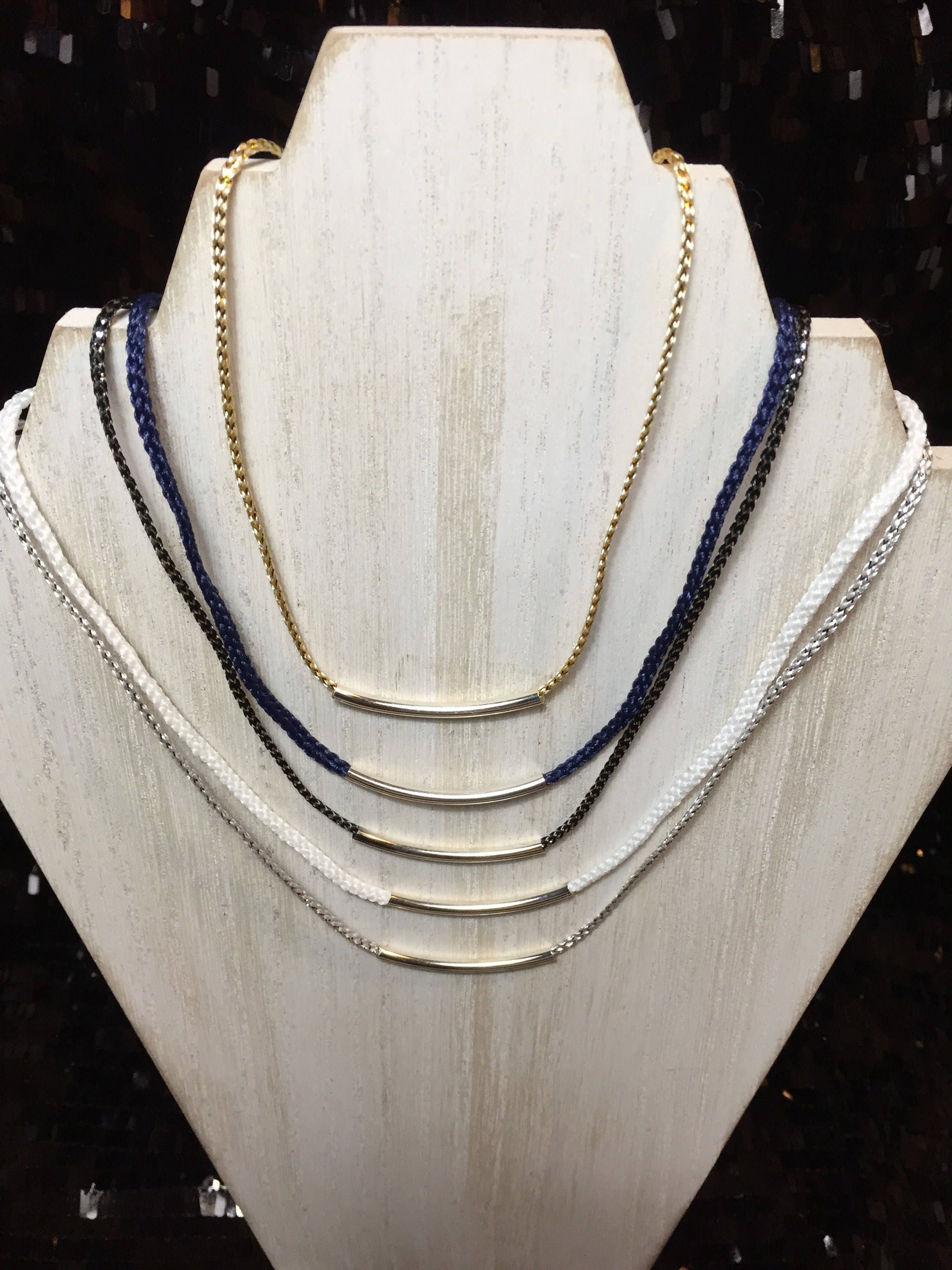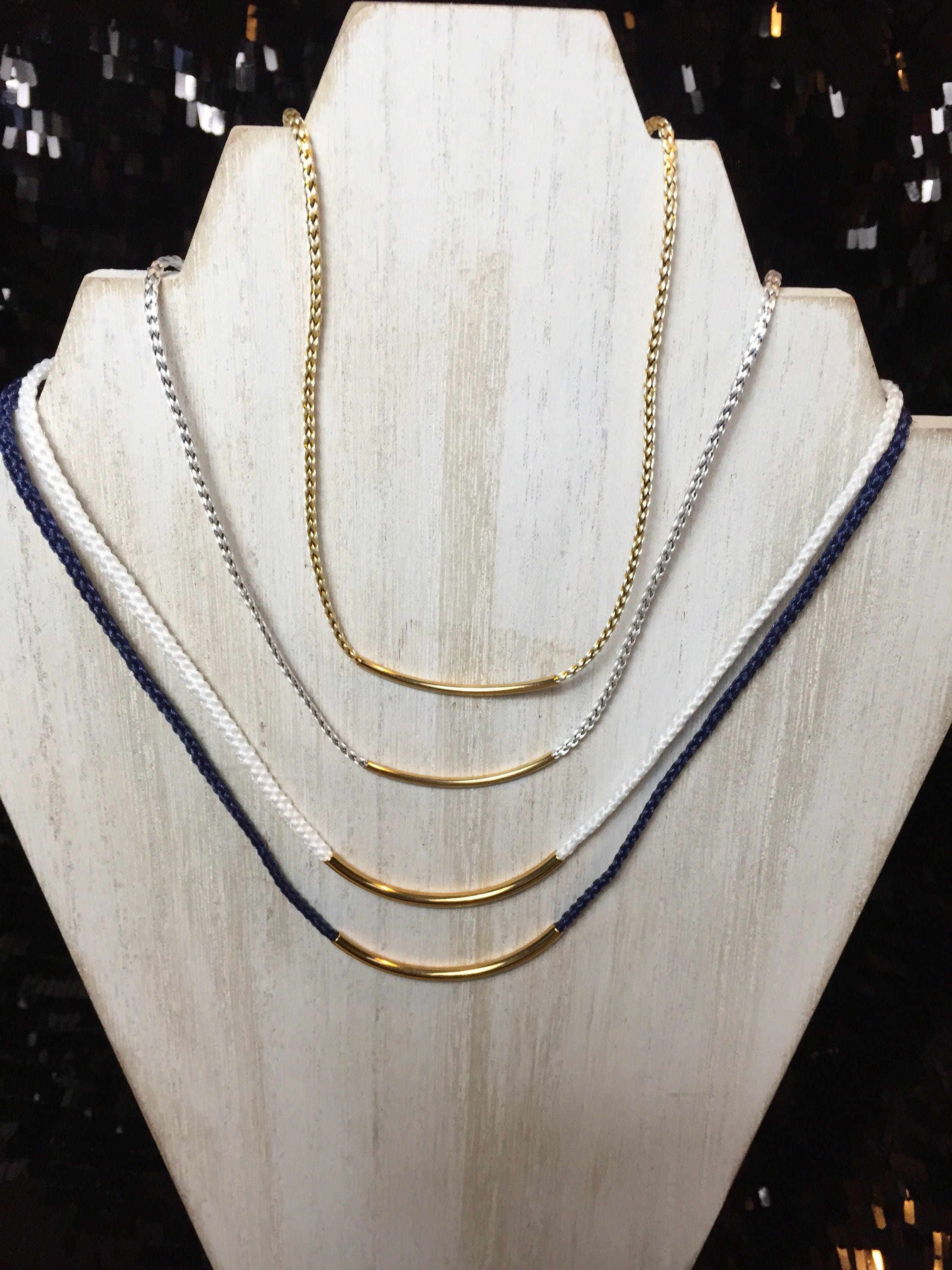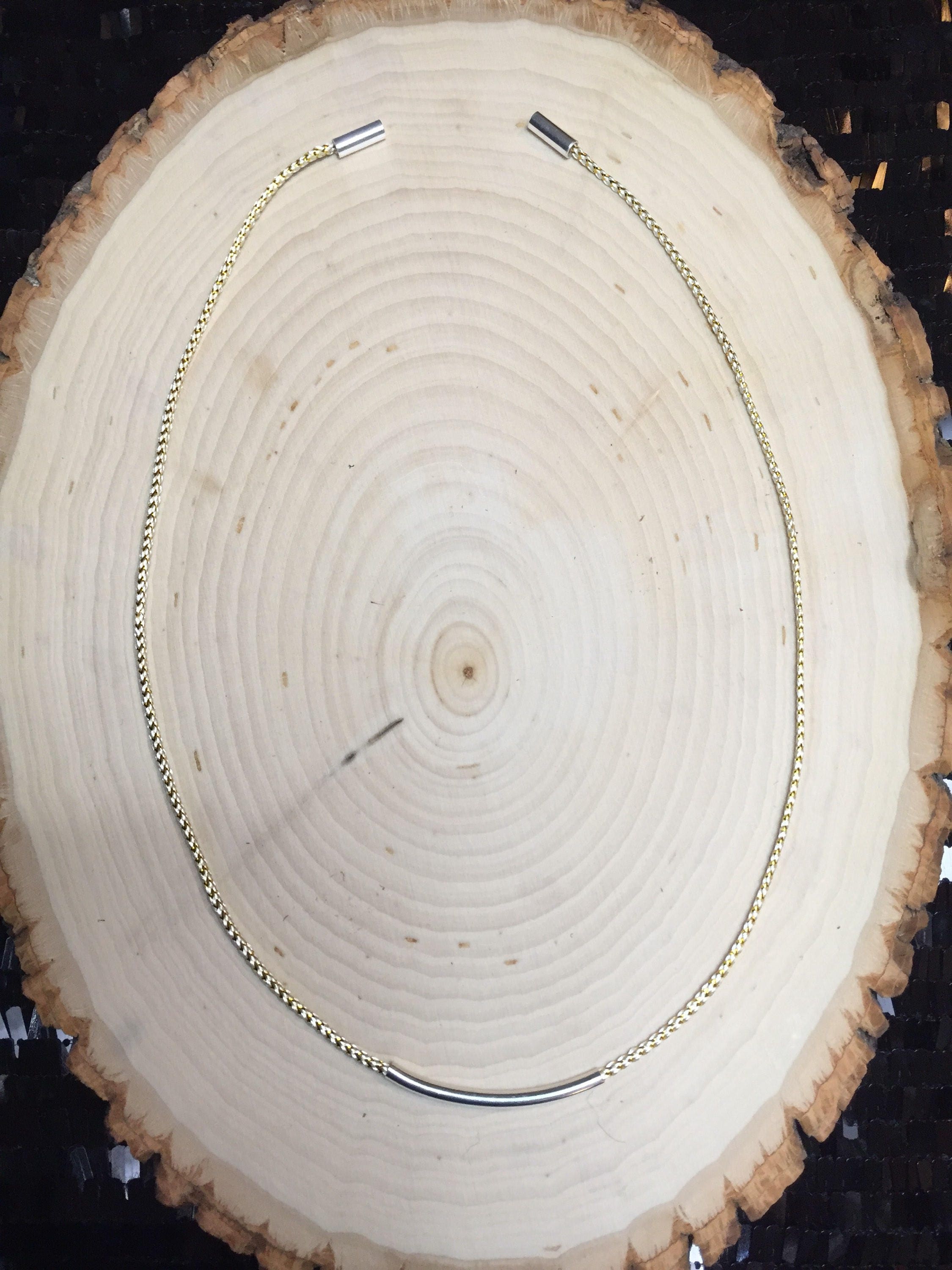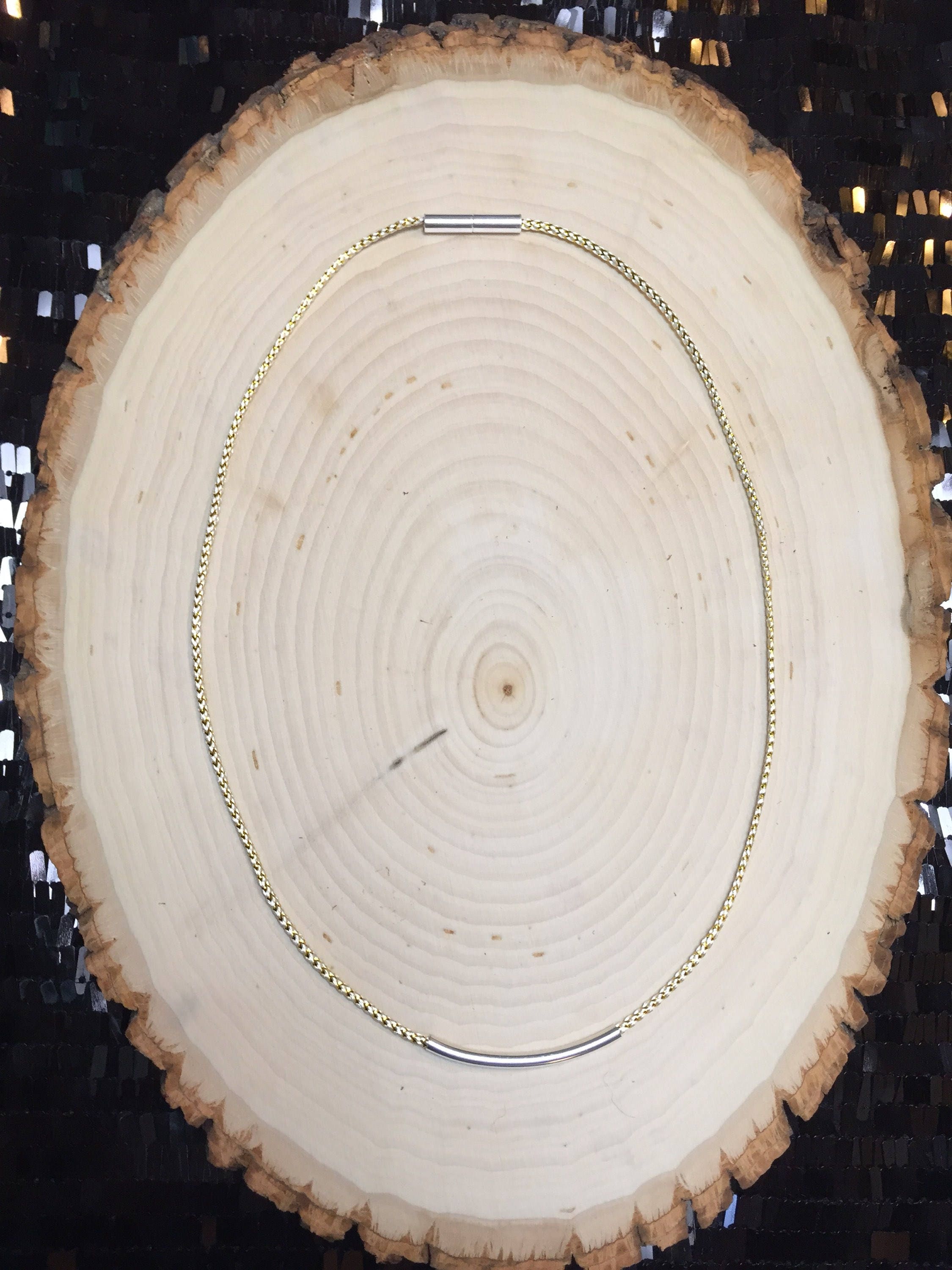 The Slim Rope Necklace is a fun and easy to use necklace with it's popular magnetic clasp.

You can layer them for a more dramatic look or wear just one for an elegant and smooth look.

Choose from the nautical colors of blue or white; or add some sparkle with one of the mixed color ropes! All necklaces are made with gold or silver plated hardware.