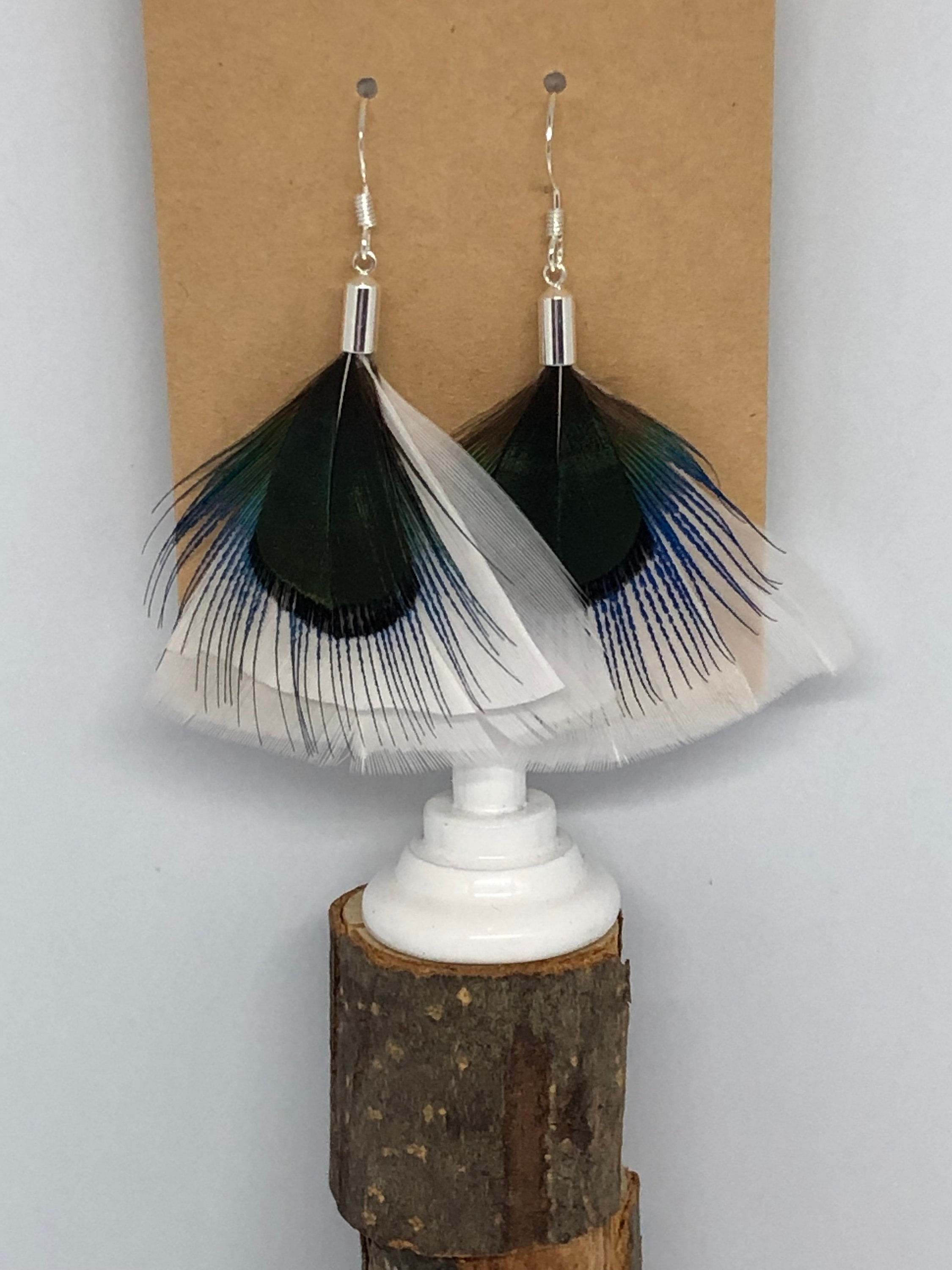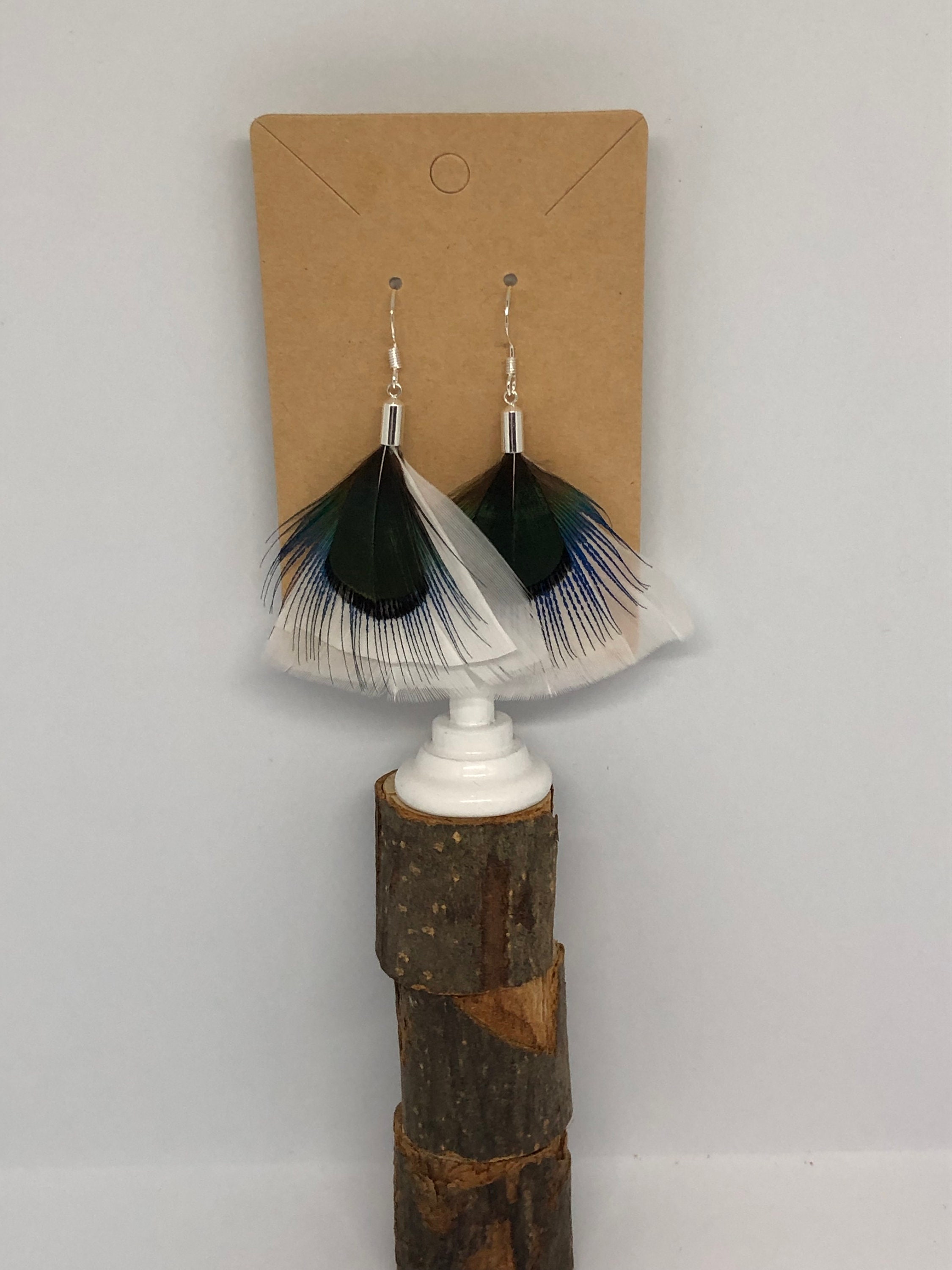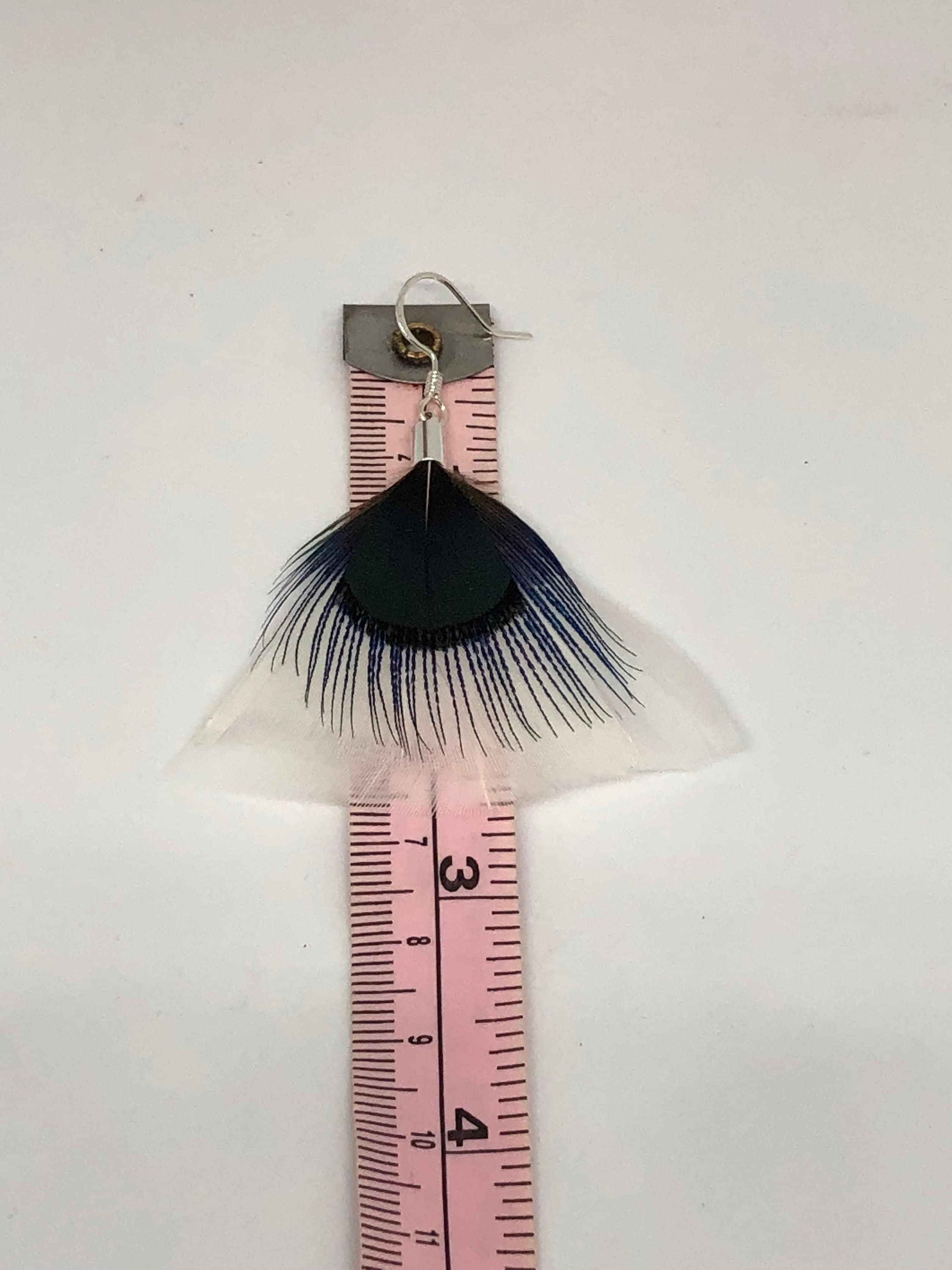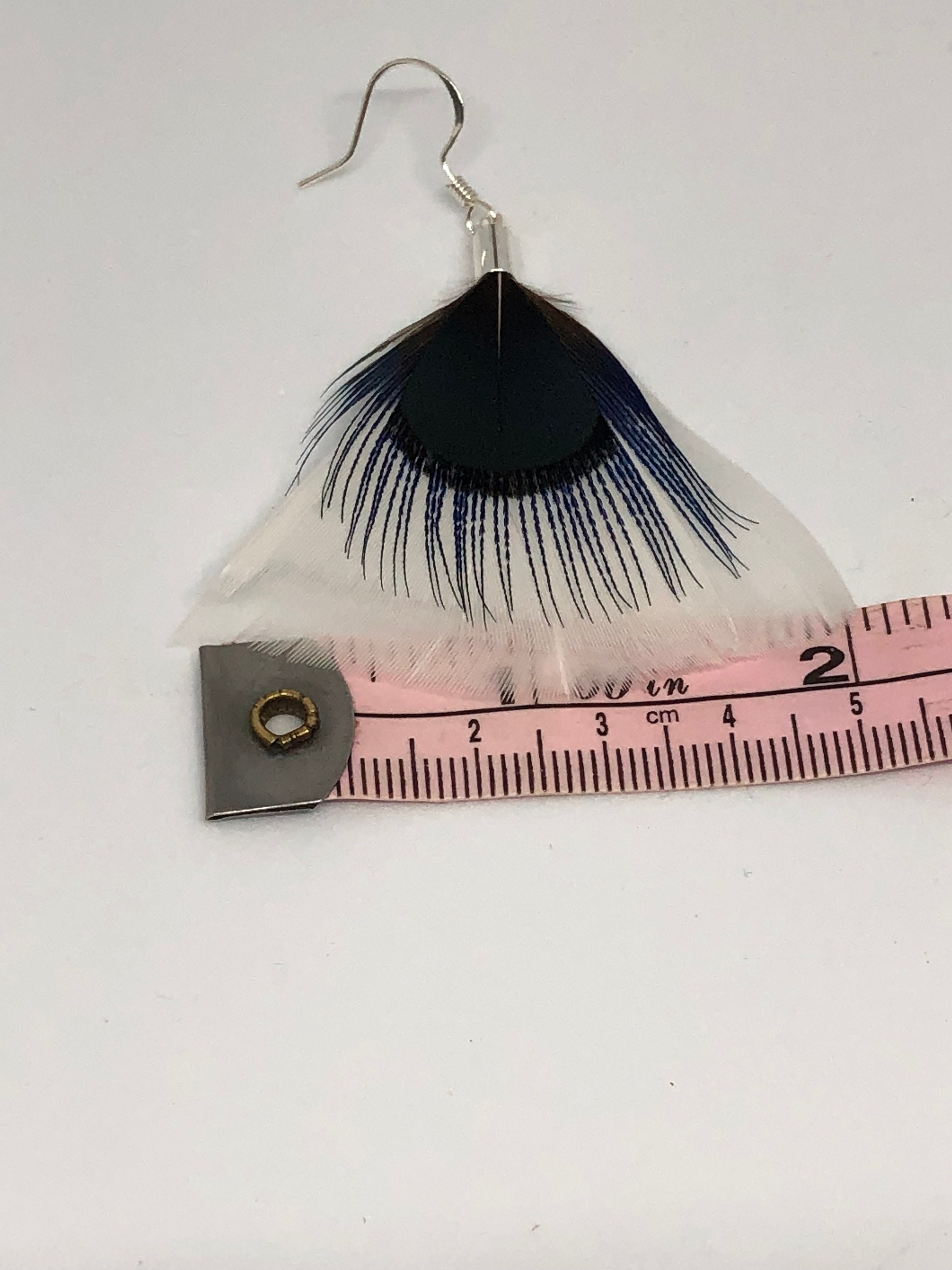 White turkey plumage, blue peacock plumage and green pheasant plumage make up these one of a kind earrings.

Lightweight and ready for fun, these earrings are guaranteed to brighten up your day or night!

Every feather is hand selected and hand trimmed to make the perfect pair of earrings. Slight variations between the two earrings is perfectly normal as no two feathers are alike.